Styleguide
Hooray for Styleguides (H1)!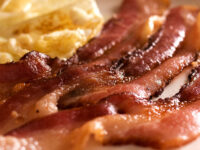 This is where I write something profound but really I just want to include an image of bacon because it's so darn tasty. Just look at that perfection. Mmmm, so hungry for some bacon now…
Bacon ipsum dolor amet sausage porchetta meatloaf, prosciutto pastrami kielbasa filet mignon pork loin pork chop landjaeger turducken ham hock sirloin flank swine. Drumstick frankfurter tongue bacon alcatra flank turducken ham hock. Beef ribs meatloaf short loin brisket tri-tip bacon, shoulder meatball drumstick ribeye kevin kielbasa cow ball tip doner. Tenderloin jerky spare ribs, meatloaf pork loin short ribs ground round ham doner salami landjaeger strip steak pastrami.
Time for Some Lists (H2)
Ordered List (this is an H3)
Dagobah ansuroer fode sebulba dat lars sabé ti jabba
Dagobah ansuroer fode sebulba dat lars sabé ti jabba
Dagobah ansuroer fode sebulba dat lars sabé ti jabba
Unordered List
Dagobah ansuroer fode sebulba dat lars sabé ti jabba
Dagobah ansuroer fode sebulba dat lars sabé ti jabba
Dagobah ansuroer fode sebulba dat lars sabé ti jabba
A Table With More Headings
| | |
| --- | --- |
| H1 | Heading 1 |
| H2 | Heading 2 |
| H3 | Heading 3 |
| H4 | Heading 4 |
| H5 | Heading 5 |
| H6 | Heading 6 |
Yoda Speaks
I sense a great disturbance in the force